ISO: Solar System Results Gallery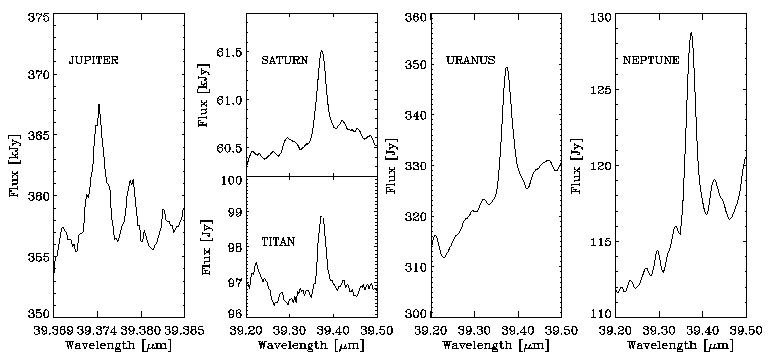 Detections of H2O lines on all four giant planets and Titan. More lines have been detected on the individual targets, for illustration only the 39.37µm line (resolved into 2 components on Jupiter by the FP) is shown.
These results have been discussed in the paper:

"Oxygen in the Stratospheres of the Giant Planets and Titan", H. Feuchtgruber and al., 1998 presented at the conference: "The Universe as seen by ISO" (Proceedings: ESA SP-427).
and in the article:

"ISO's Astronomical Harvest Continues" M. Kessler et al., published in the ESA Bulletin Nr. 99 (September 1999).
This figure is also available in high-resolution (300 dpi) format: EPS GIF