ISO: Active Galaxies Image Gallery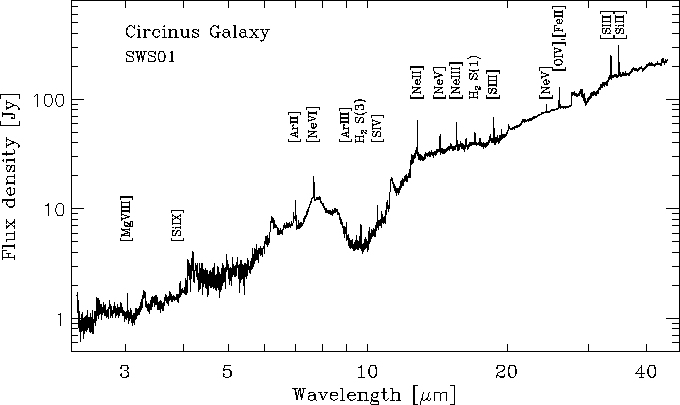 The 2.5 to 45 micron spectrum of the Circinus galaxy
This is the 2.5 to 45 micron spectrum of the Circinus galaxy obtained with the SWS instrument of ISO. This galaxy exhibits bright, narrow high-excitation emission lines typical of an AGN surrounded by an obscuring taurus.
Circinus has been the subject of both a recent MPG Press Release;
"Europe's space telescope ISO reveals the energy source of luminous galaxies",
and a letter to Astronomy and Astrophysics;
"2.5 - 45 micron SWS spectroscopy of the Circinus Galaxy", A.F.M. Moorwood et al.